Brenda Fricker as Brenda Brown in My Left Foot
Best Performance by an Actress in a Supporting Role 1990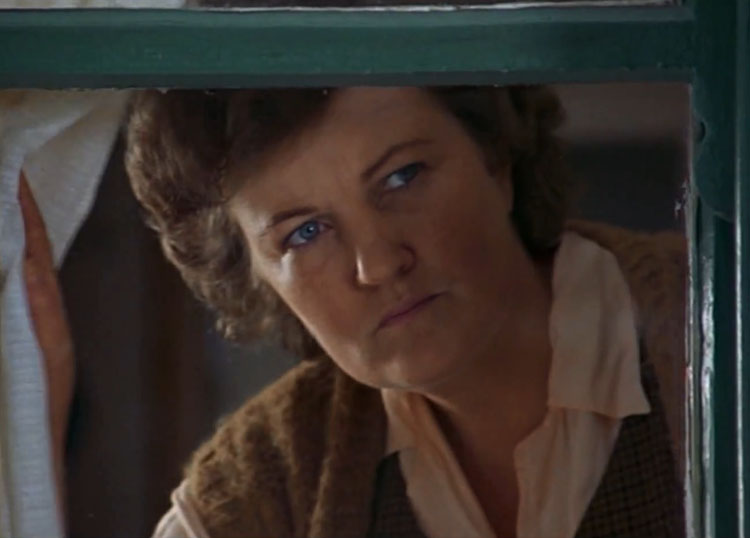 Brenda Fricker My Left Foot 1990
Plays Character That Is Related To The Sex Trade Industry
Annie Ryan in The Wicked Wicked West 1997
(aka Painted Angels)
Madam Alex in Call Me: The Rise and Fall of Heidi Fleiss 2004
Both Characters Are Madams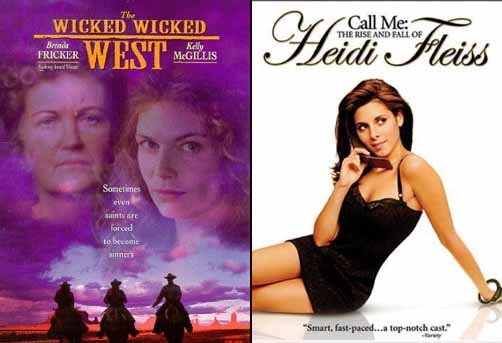 Brenda Fricker in The Wicked Wicked West 1997 and Call Me: The Rise and Fall of Heidi Fleiss 2004
The Midwest of the 1870s is explored in the film The Wicked Wicked West. Brenda Fricker plays Annie Ryan, the no nonsense madam of a bordello. Westerns of the 40s and 50s tended to gloss over the sex trade profession. As a result, Hollywood tended to portray prostitution as a glamorous occupation. This film doesn't do that. It depicts the hard and rough times prostitutes from that era endured. All told from a woman's point of view.

Watch trailer of the film "The Wicked Wicked West"
Brenda donned the persona of another Madam in Call Me: The Rise and Fall of Heidi Fleiss. In this film she plays Elizabeth Adams aka Madam Alex, a multi-millionaire madam who ran an international prostitution network. She was so successful that she inspired her workers to branch out on their own. Most notably Heidi Fleiss, which unleash a battle between the two called "the Whore Wars." Madam Alex was quite bitter about Heidi. Feeling betrayed saying "She stole my business, my books, my girls and my guys."
Watch clip of the film "Call Me: The Rise and Fall of Heidi Fleiss"
To read more about this prostitute role & other Oscar actresses playing a hooker pick up
If you know of this actress playing more than one prostitute role please comment below and let me know! I'll gladly add it to the page here. If the video has been removed please leave a comment below to let me know.