Kim Hunter as Stella Kowalski in A Streetcar Named Desire
Best Performance by an Actress in a Supporting Role 1952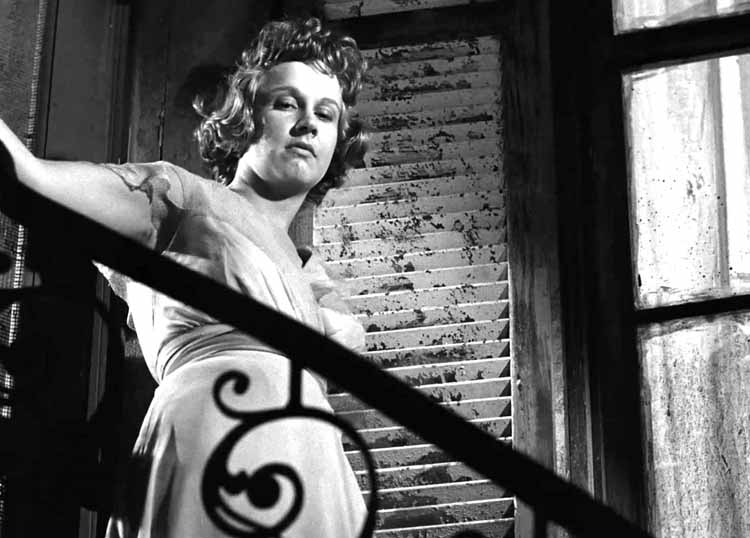 Kim Hunter A Streetcar Named Desire 1952
SEX WORKER ROLE
Alma Winemiller in The Eccentricities of a Nightingale 1968
Character Is A Prostitute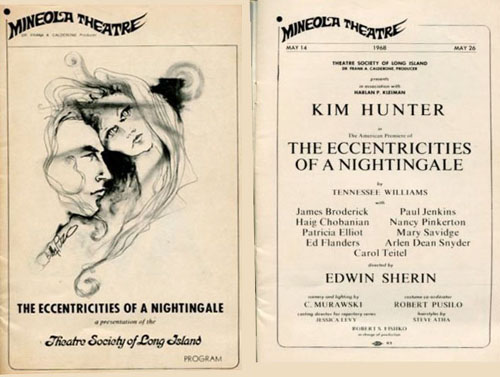 Kim Hunter in The Eccentricities of a Nightingale 1968
After Blanche DuBois and Maggie the Cat, the role of Alma Winemiller is the third most popular Tennessee Williams character. It is a juicy part for any actress to portray onstage. Several women listed in this book have played this part, including Kim Hunter. Her version of Alma was not in the play "Summer and Smoke." But a revised version Tennessee Williams wrote, entitled "The Eccentricities of a Nightingale." This second incarnation debuted a few years after the original play and its film adaptation. In both versions, the role of Alma is the same. Her unfrequented love for a man never gets fulfilled. Her character transforms dramatically – from prim and proper good girl to sexy available vamp. In "Summer and Smoke," it is left up in the air as to how promiscuous Alma will become. In "The Eccentricities of a Nightingale," it is made clear that Alma has become a prostitute.

Watch clip from the TV version of "The Eccentricities of a Nightingale"
with Blythe Danner as Alma Winemiller
To read more about this prostitute role & other Oscar-winning actresses playing a hooker, please continue perusing
If you know of this actress playing more than one prostitute role, please tweet to me and let me know! I'll gladly add it to the page here. My Twitter handle is at the top of this page.