Shirley MacLaine as Aurora Greenway in Terms of Endearment
Best Performance by an Actress in a Leading Role 1984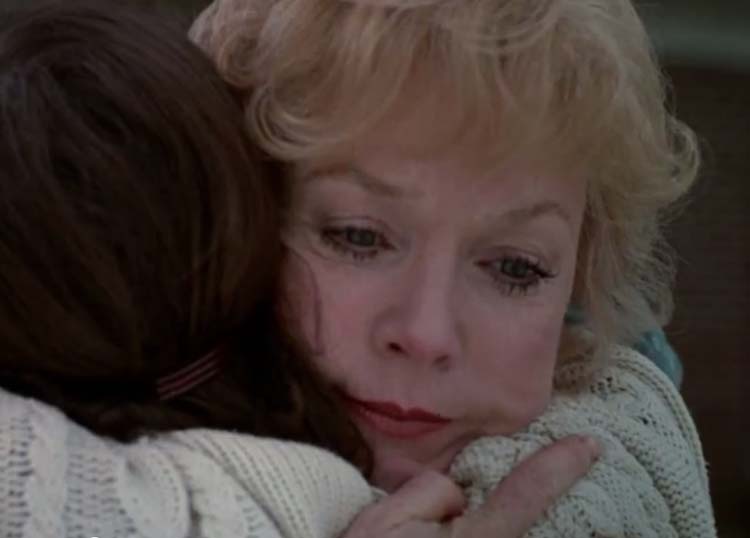 Shirley MacLaine Terms of Endearment 1984
SEX WORKER ROLE
Irma la Douce in Irma La Douce 1963
Oscar Nominated For Playing A Prostitute
Charity Hope Valentine in Sweet Charity 1969
Sister Sara in Two Mules For Sister Sara 1970
Two Of The Characters Are Prostitutes. One Is A Taxi Dancer.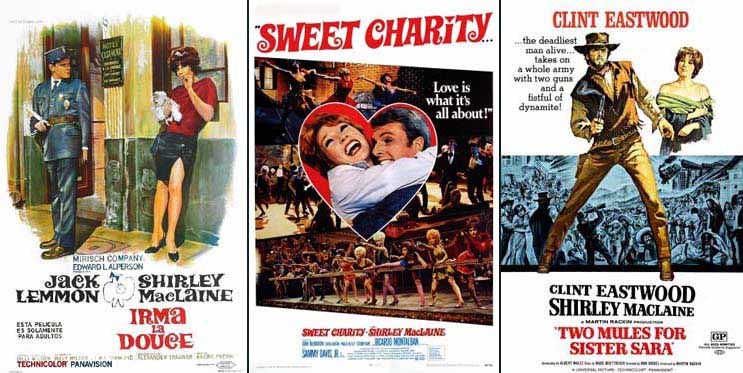 Shirley MacLaine in Irma La Douce 1963, Sweet Charity 1969 and Two Mules For Sister Sara 1970
"Irma la Douce" was based on the Broadway musical of the same name. However, all the music got erased in this film adaptation, which left the movie as a straight comedy. Set in Paris, an ex-cop falls head over heels in love with a prostitute played by Shirley MacLaine. He attempts to get her out of the hooker lifestyle by paying for her services 24/7. Which he finds is more challenging given her hourly rate.

Watch clip of the film "Irma la Douce"
"Sweet Charity" is an adaptation of the 1957 Federico Fellini movie "The Nights of Cabiria," about a prostitute. However, the filmmakers of this remake had the profession of prostitution changed to that of a taxi dancer.

Watch clip of the film "Sweet Charity"
Shirley MacLaine plays the title character in the western "Two Mules For Sister Sara." Wanting to assist the Mexicans in their fight against the French, Sara feels she won't get any help since she is a prostitute. So she decides to don the persona of a nun so that she gets taken seriously. Her co-star Clint Eastwood at first works for the French as a mercenary. But after being convinced by Sister Sara's argument, he switches sides. Of course, they fall in love as they battle the French together.

Watch clip from the film "Two Mules For Sister Sara"
To read more about this prostitute role & other Oscar-winning actresses playing a hooker, please continue perusing
If you know of this actress playing more than one prostitute role, please tweet to me and let me know! I'll gladly add it to the page here. My Twitter handle is at the top of this page.